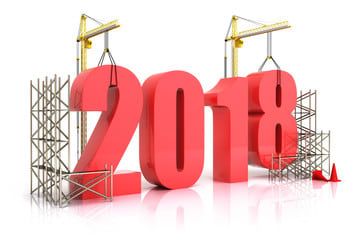 January begins a new year... a time of goal setting and execution for many people. Some aim to lose weight, quit bad habits, save more money, or get a new job. A new year is all about new beginnings, but how long will they be sustained? There is one New Year's resolution that can help you complete other resolutions and significantly improve your lifestyle... buying a home!
Nearly 20,000 homes sold last year in the Greater Louisville, KY region. People choose to move for many different reasons. Some are tired of renting, need more space, more storage, desire a bigger yard, garage parking, a basement, downsize from a larger property, proximity to work and school or simply want to upgrade to a newer, nicer home. The individual reason differs, however, the return and benefits of homeownership are consistent. Tax benefits, credit growth and borrowing power, savings, build & increase wealth in equity, value appreciation, the freedom to decorate and make improvements, freedom to have pets, a sense of belonging, capital gains exemption and the ability to move-up are just a few highlights of homeowner benefits!
Not only can buying a home improve your life, but it will improve the lives of the community you live in and your family's lives. Studies have shown that owning your own home helps to improve children's education, and buying a home directly impacts communities by creating new jobs and supporting community growth.
Home Ownership - The Ultimate New Year's Resolution. 96% of homeowners are happy with their decision to own, that's a goal worth sticking to! Planning and preparation can make all the difference for a move to a new home. Did you know that 87% of consumers believe that owning a home is part of The American Dream? Make your dream a reality! The Withrow Group at Keller Williams Realty would love to be your complete real estate resource.